* Historical dates ...: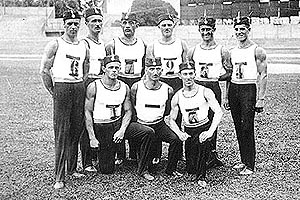 Leon Stukelj - first from right, frontline
He is one of the few Slovene athletes to have risen to the very top of his sport, where he remained right from the World Championships in Ljubljana in 1922 all the way to the Olympic Games in Berlin in 1936, at which he rounded off his competitive gymnastics career, a sport he had been connected with for more than twenty years, in the best possible way. At seven major international competitions he captured a total of twenty medals: eight gold, six silver and six bronze. At the Olympic Games alone he won six medals: Two gold medals in Paris in 1924, one gold medal and two bronze in Amsterdam in 1928, and a silver medal in Berlin in 1936 with which to conclude his career. All these successes, all these medals make him still today the most successful Slovene gymnast and sportsman of all time and a giant of world gymnastics.

And what is more, before he died, he was the oldest living winner of an Olympic gold medal in the world, and this little and modest person was a big personality of human race in this century.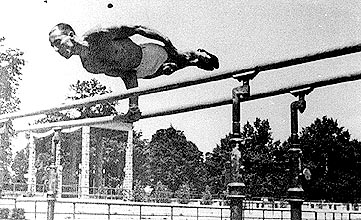 International competition Lyon 1926
Leon Stukelj was born in Novo Mesto on 12 November 1898. It was back in 1907 that he joined the junior section of the Novo Mesto Sokol Society and first began seriously to involve himself in gymnastics. He spent his childhood and youth in Novo Mesto, the main town of Slovenia's Dolenjska region. He attended grammar school here and after graduating from the law faculty it was in Novo Mesto that he did his judicial practice and took up his first appointment as a judge. He departed from Novo Mesto to take part in his first three major international gymnastics tournaments: the World Championships in Ljubljana in 1922 and Lyon in 1926, and the Paris Olympics in 1924, his most successful Olympic Games. He moved from the Dolenjska capital to Maribor in 1927, and from that base he competed in a further four major international competitions: the Olympic Games in Amsterdam in 1928 and in Berlin in 1936, and the World Championships in Luxembourg in 1930 and Paris in 1931. He still lives today in Maribor, Slovenia's second city, and it was there that he founded a family and concluded his gymnastics career and his work.


With Jesse Owens in olympic village, Berlin '36
Leon Stukelj, pride of the Slovene nation and a world phenomenon of our times, role model for a sporting and healthy life, achieved all his fantastic successes as an amateur sportsman in the true sense of the word. He lived for and with gymnastics, and was rewarded with medals alone.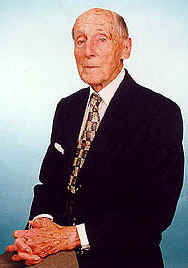 Leon Stukelj, died 1999, in the morning of November, the 8th, in a hospital of his hometown Maribor in Slovenia on heart failure.

The Olympic and the Gymnastics family will never forget him.




Gold - Paris '24


Gold - Paris '24


Olympic Games in Berlin '36
- silver medal


Bronze, gold, bronze -
- Amsterdam '28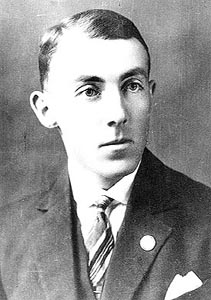 Leon Stukelj
after the visit in Finland -
after Olympic Games in Pariz '24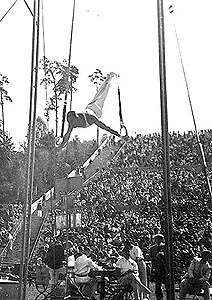 Berlin 1926 - silver on rings